Exhibition Showcases of Memory
The Gottschee area stands out among the Slovenian regions for its specific, and often tragic, history. In the 1330s, for economic reasons, the Counts of Ortenburg settled their serf peasants in the Gottschee region from their estates in East Tyrol and Carinthia. Thus, an interesting linguistic area formed in the Gottschee region that lasted for 600 years. Both cultures – the Slovenian and German – co-existed there and (partly) intermingled until the emigration of the Gottscheer Germans in 1941/42 to eastern Slovenia (vicinity of Brežice (Rann)) on the basis of an agreement between Nazi Germany and fascist Italy. After the Second World War, new immigrants from other Slovenian regions moved into the emptied Gottscheer villages and homes. Even today, the Gottscheer region remains a crossroads of cultures. Besides a handful of Gottscheers who did not emigrate during the war, there is a traditional Roma (gypsy) community and some of the present-day immigrant communities (the Croats, Serbians). Each year, an increasing number of expatriate Gottscheer Germans and their descendants, return to visit the region looking for their roots. Moreover: cultural elements from this area have spread around the world and, as well as Slovenia, they are also preserved in the USA, Canada, Austria and Germany, where the Gottscheers emigrated.
Showcases of Memory is an exhibition about the present-day and former inhabitants of the Gottschee region, retelling a story about the people who one way or other identify with this locale. The exhibited items were selected and loaned by the inhabitants of the Gottschee region (Slovenians and Gottscheers), as well as Gottscheers from the USA, Canada, and Austria. Twenty one people contributed a total of 22 items, which tell a story of their owner and at the same time the story of the Gottschee region. In fact, the Gottschee region is pivotal point bringing together all these groups and individuals. At the same time, the exhibited items and life stories of their owners are an important
element of the identity and cultural heritage of the Gottschee region.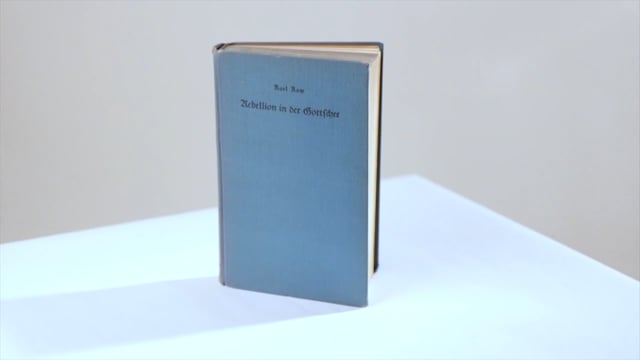 A Gottscheer novel: Rebellion in der Gottschee (Revolt in the Gottschee)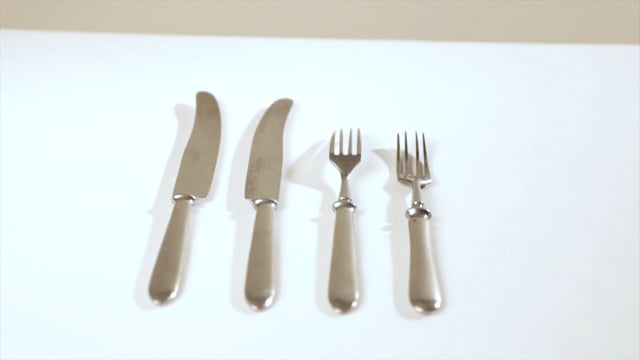 Incomplete cutlery set from Dornig's guest-house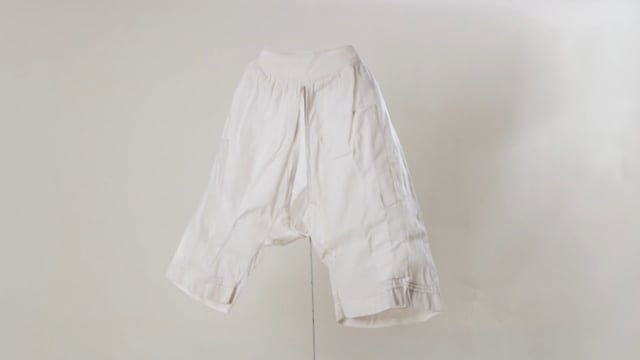 Women's open-crotch drawers and bra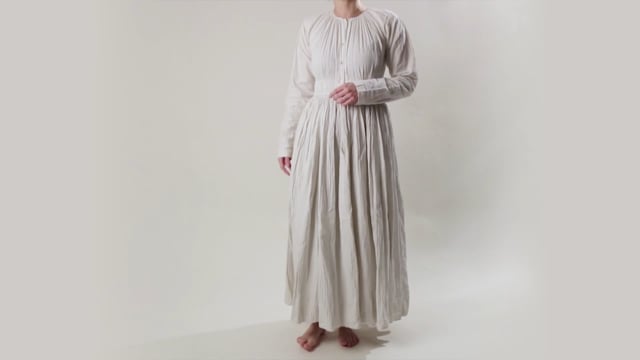 Gottscheer women's traditional garment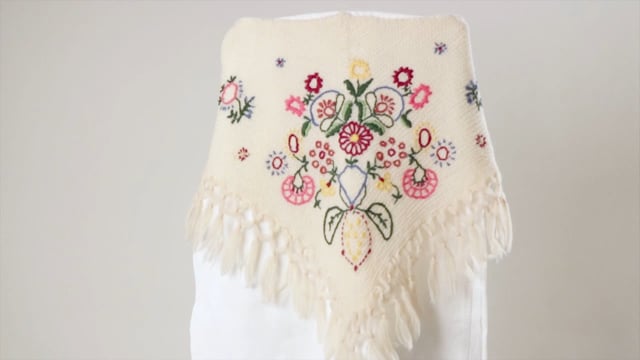 Knitted scarf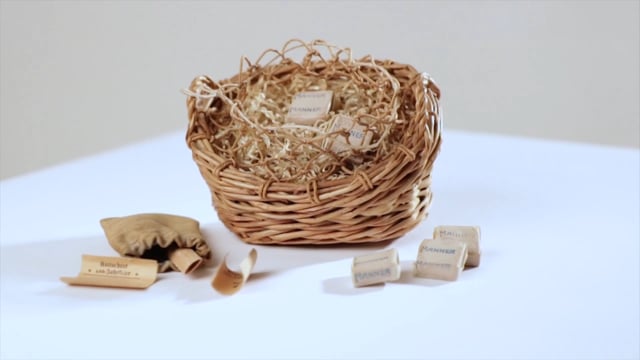 Inscribed plaque and a peddler's basket – a souvenir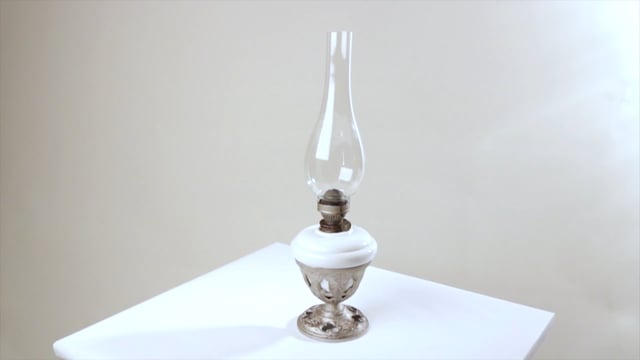 Table petroleum lamp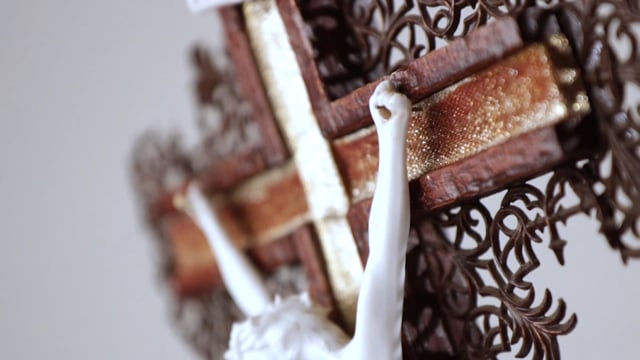 A cross with a porcelain Jesus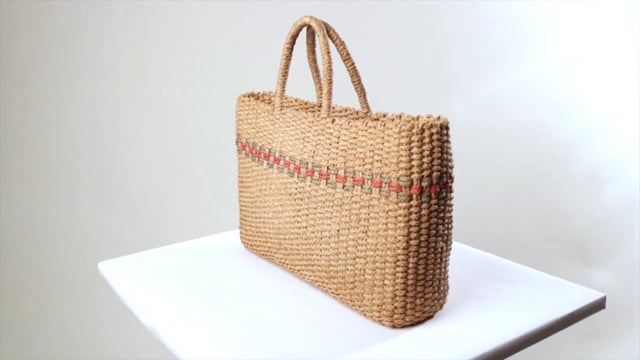 Corn husk tote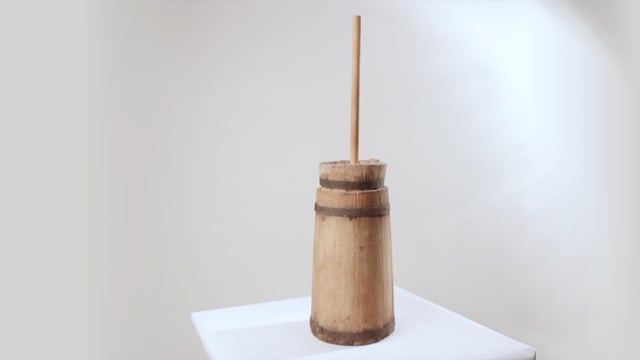 Churn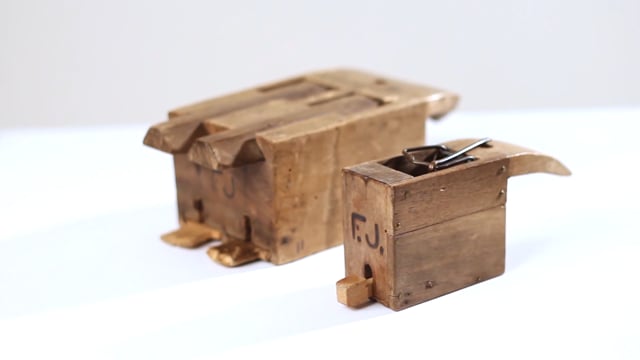 Dormouse traps
Dormouse cap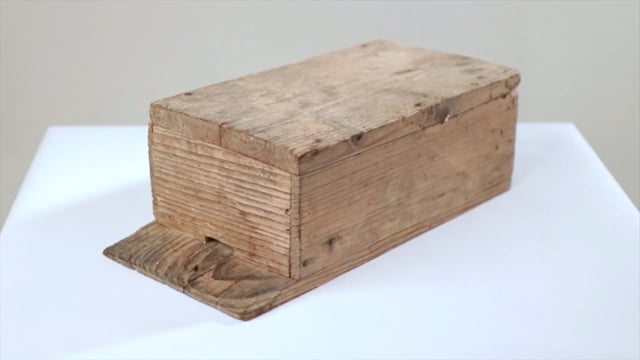 A traditional Carniolan beehive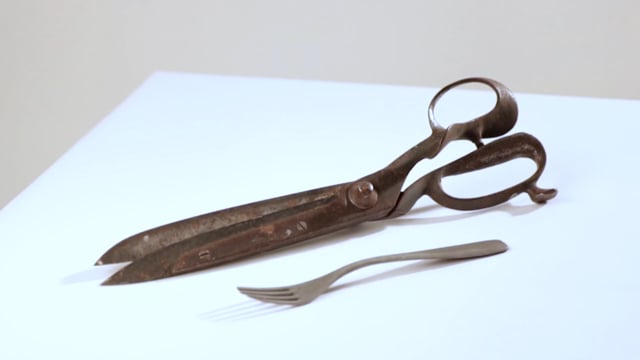 Tailor's shears and an aluminium fork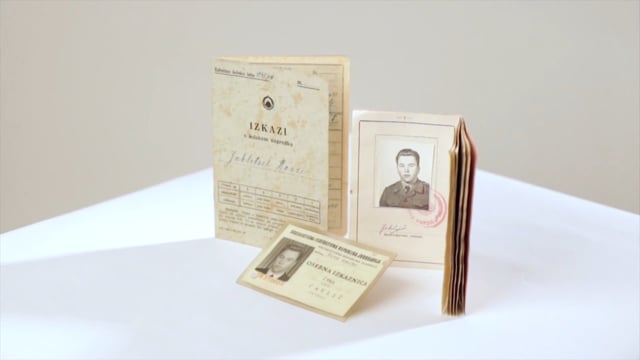 A postwar change of name – from Hans to Ivan and back again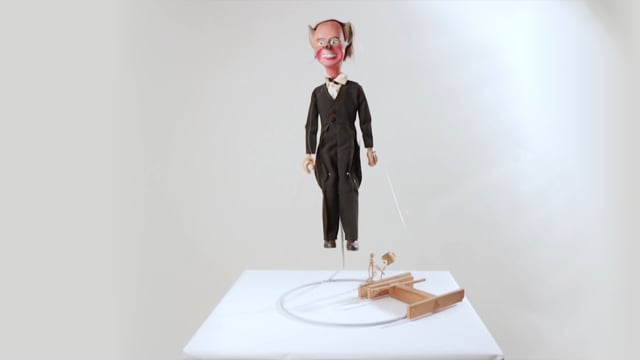 "Hey, mister, when can we see the puppets?" The puppets of Matija Glad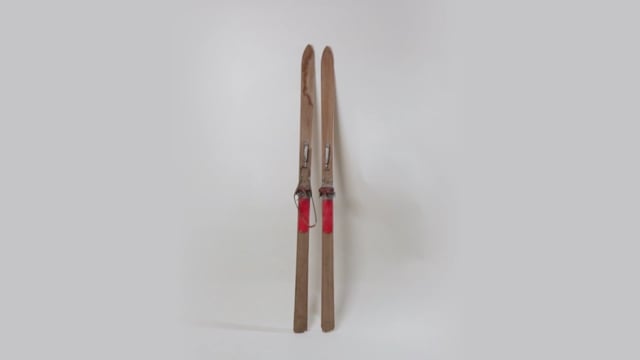 Skis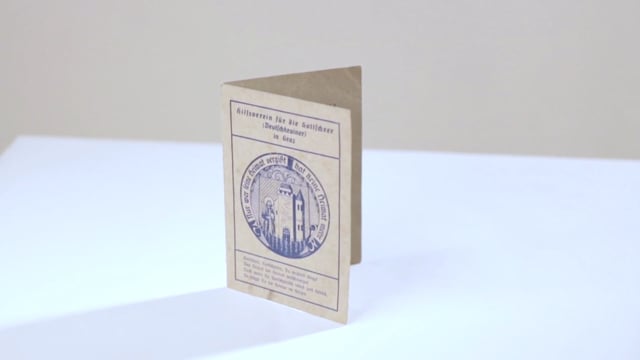 Membership card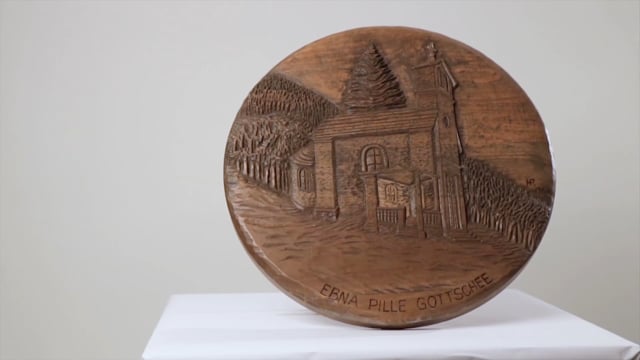 Ebna Pille carving
The Miss Gottschee Toronto sash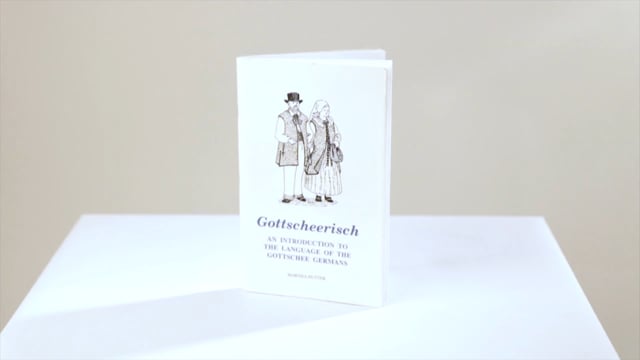 Dictionary of the Gottscheer Dialect by Martha Hutter
A Gottscheer novel: Rebellion in der Gottschee (Revolt in the Gottschee)

Incomplete cutlery set from Dornig's guest-house

Women's open-crotch drawers and bra

Gottscheer women's traditional garment

Inscribed plaque and a peddler's basket – a souvenir

A cross with a porcelain Jesus

A traditional Carniolan beehive

Tailor's shears and an aluminium fork

A postwar change of name – from Hans to Ivan and back again

"Hey, mister, when can we see the puppets?" The puppets of Matija Glad

The Miss Gottschee Toronto sash

Dictionary of the Gottscheer Dialect by Martha Hutter
You can order the exhibition catalogue Showcases of memory here: info@putscherle.com

Price: 25 € + postage
You can view the preview of the catalogue here:
Impressions from the exhibition
Library Kočevje

(November 2016)
Musem of Contemporary History Ljubljana (February-May 2017)
KKC Dolenjske Toplice (May 2017)
Posavski museum Brežice (February – March 2018)